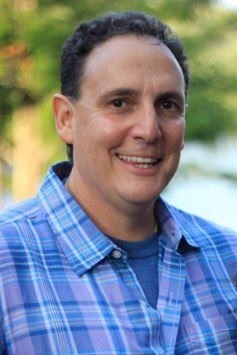 About Michael A. Goldberg
ExecutiveFunctioning.Net was created by Michael A. Goldberg, LCSW, CPA (i.s.). Michael brings 30+ years of experience as both a Licensed Clinical Social Worker and Certified Public Accountant directly to your doorstep. Using a down to earth, compassionate and yet direct style, Michael provides insight and solutions that come from his personal and professional experiences in the business, clinical, and performance enhancement worlds.
Michael gained his experience in the business world through a diverse career path. Michael initially worked for a medium sized regional accounting firm, which led to his transitioning into the industry sector. Michael's experience in industry was both as the Controller of a Mega-Dealership in the Automotive Industry, and then as the Tax Director for a National Real Estate Management and Development Company based in Philadelphia, PA.
At 29 years of age, Michael chose to follow his heart and enrolled in Widener University's Master of Social Work Program. Michael attended part time while continuing to work and help raise his family. Upon graduation, Michael connected with The Growth Opportunity Center (GOC) currently located in Southampton, PA. It was at GOC that Michael began working on his craft as a Therapist, working with children, adolescents, adults, and families. While well versed in many clinical areas, Michael's clinical energy has focused on helping individuals understand, manage, and overcome their anxiety, which has been creating difficulty throughout their lives. Michael also created his Healthy Finances Program, which provides Financial Counseling with a Therapeutic Touch to individuals, families, and couples. In addition to his clinical work at GOC, Michael has also served as the Center's Chief Operating Officer from 2007-2012, as well as in his current administrative position as GOC's Financial Director. As an administrator for the past 18 years, Michael has helped grow GOC into one of the largest Outpatient Mental Health Practices in the Philadelphia Tri-State Region, providing 40,000+ dates of service annually to the community.
Michael has also had the privilege of working since 2002 with Dr. Joel Fish and the Center for Sport Psychology in Philadelphia. As a performance enhancement specialist, Michael has worked with elite athletes, teams, and organizations ranging from school aged levels through the professional ranks. Michael's guidance has helped numerous clients and teams solve present performance issues quickly, while helping them take their mental game to the next level!
When not working, Michael creates his life balance by spending time with his wife Sandra and children Emily, David and Samantha. Michael has enjoyed coaching and being involved with youth sports for over 20 years. Currently Michael challenges himself by performing in community theatre productions. In addition, Michael involves himself in various volunteer opportunities throughout the community.
Whether it's discussing your organization's balance sheet, balancing the organization of your life, or both, Michael is here to provide the guidance you need in a confidential, caring, and effective manner. He looks forward to helping you create success and balance ON AND OFF your professional "playing field".
Successful people are the ones who are good at doing the things they don't like to do.

Michael Goldberg